Typhoons regularly batter the Philippines. Climate change is exacerbating our exposure for sure. It is an experience of when a Climate Emergency is not enough.
Welcome to our Climate Blog! 
This week, we'd like to introduce Gaea Katreena Cabico, a journalist from the Philippines who writes stories about the environment, climate crisis, human rights and health in Philstar.
Kumusta! 👋
I am Gaea Cabico, writing and working from my apartment in Metro Manila, where mornings have gotten colder as we approach the holiday season.
This year, Christmas festivities will inevitably be different; with over 435,000 COVID-19 cases and 8,000 deaths, Filipinos will celebrate Christmas in quarantine — during one of the longest lockdowns in the world.
On top of movement restrictions, the Philippines faced three strong typhoons in the past two months, including Super Typhoon Goni, the world's strongest storm in 2020.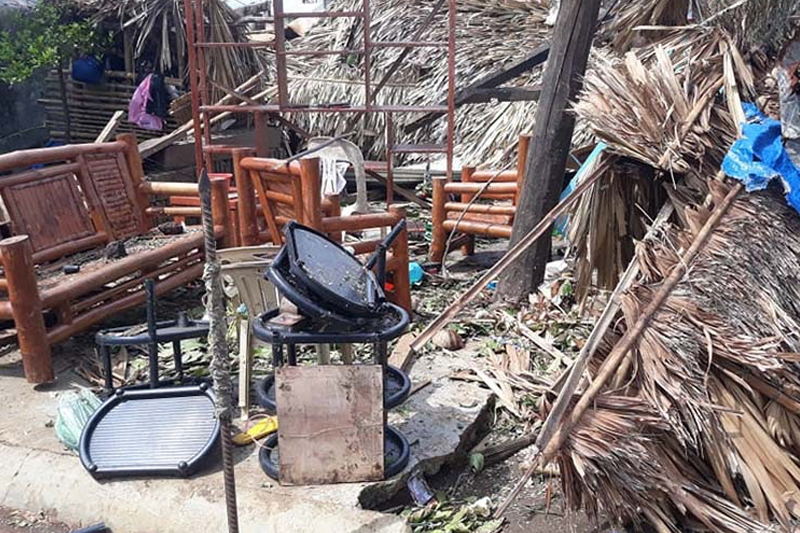 Two more cyclones are projected to affect the country before this challenging year ends.
Goni left a trail of destruction across the Philippines. A week later, Typhoon Vamco struck the country, triggering the worst flooding in Metro Manila and across Northern Philippines since 2009.
I was in my hometown in Nueva Ecija, just North of Manila, during the onslaught of these typhoons. Goni spared us, but we weren't so lucky with Vamco.
Thankfully, aside from our uprooted Mango tree, our house was spared. A friend not too far away had to be rescued because his home was flooded.
According to legislative probes in the days since, the flooding was a result of climate changes, but not alone. Typhoons regularly batter the Philippines. Climate change is exacerbating our exposure for sure.
But these recent flooding events and many of our worst disasters are also the direct results of denuded watersheds, resource exploitation and decades of short-sighted planning that has left millions of people, more vulnerable to storms like this.
As a response, President Rodrigo Duterte (who has a penchant for creating task forces) formed another task force called "Build Back Better." Someone's been watching Biden's Presidential campaign. 
From what I can tell, the task force is going to be responsible for implementing and monitoring our post-disaster recovery and rehabilitation efforts going forward.
Last week, the House of Representatives passed a resolution declaring a climate emergency. To me, this non-binding declaration only appears as lip service from politicians. While this declaration urges local governments and agencies to adopt policies to mitigate the effects of climate change, it does not legally compel them to act.
Duterte has not declared a climate emergency himself. He is said to be studying the proposal. What the country urgently needs is a climate emergency declaration that will establish a whole-of-government and whole-of-society approach to address the crisis, hold polluters accountable and ensure the country's rapid transition to renewable energy. 
In October, before these storms, we had a small signal of hope. The Energy Department announced it will no longer accept new proposals to construct coal power plants. Though lauded by anti-coal campaigners, the 'ban', which is not yet national policy, doesn't include previously approved projects that are already in the pipeline. And finding out how many are still in this 'pipeline' is a challenge.
While the move is not going to be enough, it is a huge step toward the right direction, for a country still ringing the water from the walls of Typhoons Goni and Vamco.
To Read: Regional Energy Trends: A comparison of the five countries analysed
To Read: Brazil vows Biden won't change environmental policy – after 94,000 fires
About Zulker Naeen
Climate Journalist
Zulker Naeen is a South Asia Fellow at Climate Tracker. With three years working experience, he has developed courses with the support of other Climate Tracker staff.
As a young climate advocate, his fellowship aims to share knowledge of climate change. Climate Tracker is a global media network closely works on Climate Change.