Zulker Naeen is associated with Veedol Brand for the last 4 years as an employee of Oriental Oil Company Limited.
He concentrated his focus into different aspect to promote 'Veedol Brand'.
Veedol Lubricants, which is the first of its kind to imported lubricants brand, developed its strategy to reach customers from every segment of our country with different price option and variety feature based on the preference of the customer.
Portfolio says he has worked closely on Veedol Elite Series, Veedol Take-Off 4T Series, Veedol Multigear Express Series, and Veedol Avalon Series.
Veedol is one of the leading registered trademark brands of lubricants world. More than a 100-year-old brand has been catering to the automotive and industrial segments since 1928.
Brand Veedol has a long history in several of the world's important lubricant markets. Millions of motorists around the world have at one time or another used Veedol Lubricants for their cars, bikes or trucks.
Veedol is now present in more than 50 countries across the globe.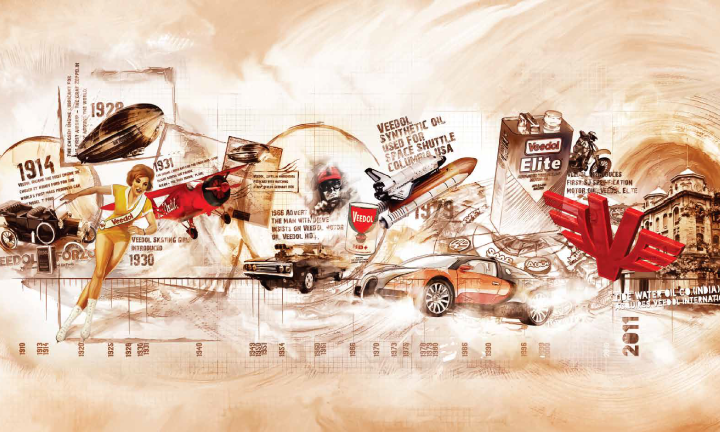 In Bangladesh, Oriental Oil Company Limited is exclusively marketing the Veedol Brand since 2014 with an extensive retail distribution network consists of more than 50 direct distributors, dealers servicing over 1,000 retail outlets and workshops.
Here, Veedol has spread its product line-up into the automotive and the industrial oil segment.
Its repertoire of automotive products includes high-performance engine oils for HCVs, buses, tractors, medium or light commercial vehicles, passenger cars, and two-wheelers.
It also produces gear oils, transmission oils, coolants, and greases for all automotive applications.
For industrial application, it manufactures various types of conventional and speciality application oils, greases, and customized products to meet the typical application requirement.