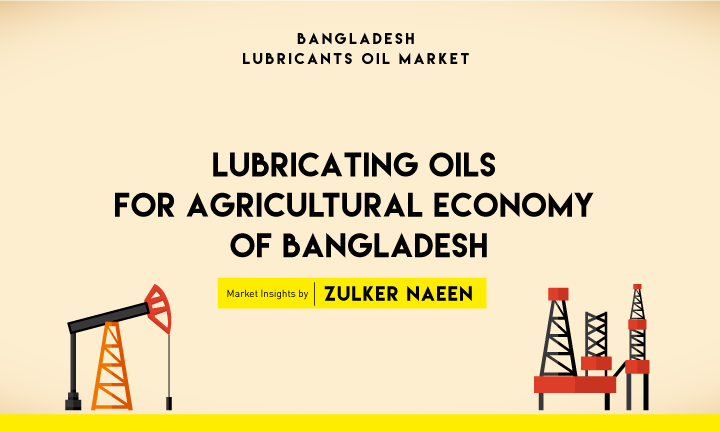 Lubricating oils for agricultural pump set and tractors have a significant market share of total demand in Bangladesh.
That is why most oil brands have such product in its lineup to meet that need. There are many barrel oil brands those have a major focus only on the agricultural market that met by the lower viscosity grade oil.
Bangladeshi Market holds agricultural heritage and culture. Its agricultural economy also reinforced the promise of trust among all consumers of tractor oil, based on the brand's impeccable credentials. Bangladesh is poised to become a growing tractor market worldwide and the improvement in the rural economy.
Still, it is not a challenge for oil brands to leverage its heritage in the tractor oil segment in this market. In Bangladesh, HD 40 and HD 50 are the popular tractor oils in rural areas.
A different pack size ranges from 1Litre to 205 Litre is available to meet the Bangladeshi agricultural landscape and the lifestyle of the people who live there revealed that advances in technology hadn't diluted their values and traditions a bit.
To meet the demand of the automotive and industrial sector, multi-grade oil has already received a business era. However, the monograde oil, especially for the agricultural multi-purpose use, has made this market a significant for now and future.